What You Can Do



CONTACT LA CUNA DE AZTLAN SACRED SITES PROTECTION CIRCLE FOR GEOGLYPH TOURS. Proceeds raise awareness, support legal proceedings, and contribute to a fund to fence endangered geoglyphs and cultural resources. La Cuna has an MOU (Memorandum of Understanding) with the Bureau of Land Management (BLM) to protect geoglyphs along the Colorado River from Needles, California to Yuma, Arizona. Located in Blythe, California. Telephone: 415.205.3481. email: info@studio-rla.com.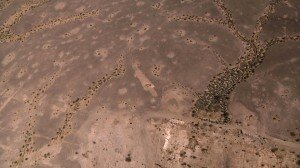 CONTACT YOUR SENATORS AND CONGRESS PEOPLE
With skyrocketing energy prices, and society concerned about the impacts of climate change, the Deserts of the Southwest have been a primary target in the debate over our energy future.
If you love our public lands, please spread the word and help educate your friends, family, co-workers and neighbors. Do not let the government continue to give away our public lands to private energy developers.
Please contact your Senators and Representatives to let them know how you feel about this issue.
Senate Switch Board: (202) 224-3121 or Senate.gov
House Switch Board: (202) 225-3121 or House.gov